We are among

the leading ONLINE institutions of the world!
High School
Grades 9 - 12
College Prep Diploma
General Diploma
Elementary and Middle School
Online Difference
Attending Faith Academy ONLINE is different from attending a traditional brick and mortar school. There are no physical classrooms, no school supplies, no lockers, and you do not have to attend class at a specific time of day.
Accreditation
Faith Academy ONLINE is fully accredited by the Georgia Accrediting Commission. For more information, please visit our Accreditation page.
Read More
Faith Academy ONLINE - Proven quality accredited education from a non-traditional approach.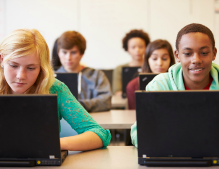 Faith Academy has been educating students since 1987 with four campuses located in Georgia. Faith Academy ONLINE was created for those students who want a proven non-traditional approach to education. Faith Academy ONLINE provides the same quality education that has already been established and proven to help students learn.
Over the years, Faith Academy has helped over 42,000 students achieve their accredited high school diplomas. Faith Academy ONLINE provides the portal to help students achieve their high school diploma via the web from around the world.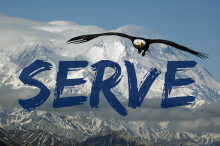 S.E.R.V.E-- Support, Encourage, Recognize, Value, Equip
The purpose of Faith Academy ONLINE is to prepare students for spiritual and academic success through Christ centered education. At Faith Academy we SUPPORT each student's ability to achieve academically, ENCOURAGE each student to have a personal relationship with Christ, RECOGNIZE that each student has the potential to learn, VALUE each student as a unique creation of God, and EQUIP each student for life and further education.
Why Faith Academy ONLINE
Our Pledge To Students

Our pledge at Faith Academy ONLINE is to provide each student with a comprehensive, personalized educational experience. Our certified, highly qualified instructors follow this philosophy by motivating students through regular one-on-one communication and recognizing each and every student's potential to learn and achieve academically. Faith Academy ONLINE provides a structured yet flexible atmosphere that prepares students for real world situations. Our unique curriculum utilizes content to enrich each student's education and encompass all learning styles. This highly structured approach to learning is a revolutionary way to educate students without sacrificing the quality of your child's education.

The Faith Academy ONLINE Difference

• Faith Academy ONLINE is accredited by the Georgia Accrediting Commission.
• Faith Academy ONLINE provides a rigorous curriculum through a fun, safe, highly interactive learning environment.
• Every student receives personalized attention from their highly qualified teacher through the message center.
• Faith Academy ONLINE's curriculum, available entirely over the internet, allows students to take courses anywhere in the world, any time of day.
• Faith Academy ONLINE's rolling enrollment policy allows new students to apply and start at any time, with new courses beginning every day.
• Parents can access and review their student's academic progress through the online grade book.
• Students work from their own ideal, safe environment – at home or a community technology center.
• Stagnant textbooks are a thing of the past, Faith Academy ONLINE learning is designed by nationally renowned curriculum developers with full student interaction, and there are no book-related expenses.

What You Can Expect From Faith Academy ONLINE

•Access to your courses any time of day, anywhere in the world
•Accredited curriculum in a consistent format
•Personalized attention from highly qualified teachers
•Positive, supportive learning environment
•Real world skills necessary to succeed beyond high school
•Online learning community developed with cutting edge technology

What Faith Academy ONLINE Expects from You

•5-6 hours per day spent on coursework
•To be considered a full time student you need to be enrolled in four or more classes concurrently in elementary and middle school or 3.0 credits in high school
•Active participation and completion of projects, quizzes and tests
•Motivation and a willingness to learn
•Positive attitude