High School courses
The high school courses offered by Faith Academy ONLINE are listed below for your convenience. Courses are listed by each general subject area, the grade level in which students generally take them, and the credits earned. This list of available courses will help plan for your enrolled student's graduation.
Graduation Requirements
Faith Academy ONLINE will award credit from transferring students upon the evaluation of the student's transcript for course equivalency and/or a proficiency test and/or actual class work performance to determine mastered skills.
Subjects
College Prep
General
Diploma
English

4

4

Math

4

3

Science

4

3

Social Studies

4

4

Health/PE

1

1

Computer/Fine Arts

1

1

Foreign Language

2

0

Electives/Electives and CTE

3

6

Total Minimum Units Required

23

22
Parent Agreement
Faith Academy ONLINE - High School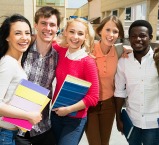 High School
Faith Academy ONLINE high school runs with an open-enrollment policy. Students can enroll at any time of the year. You do not have to wait for a traditional school year to start or end in order to enroll for a new class. The courses are offered as the list below describes.

After reviewing your student's previous transcripts, we determine the academic level of your student and customize his/her ONLINE program accordingly. If your student needs reinforcement where there are learning gaps, we can create a customized online high school program to help your student succeed.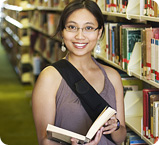 Registration Fees
$150 - Student Registration Fee (New Student) (Lifetime registration - Never billed a registration fee again for any courses at Faith Academy ONLINE.)
Registration notes:
The registration fee is per student and is non-refundable. Full-time students are required to take four core subjects: Language Arts, Math, Science, and History. Part-time students may register for one to three subjects.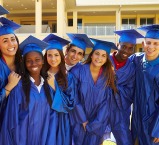 Tuition
Faith Academy ONLINE offers parents and students the convenience of full-time or part-time enrollment. Tuition fees are based upon curriculum of choice and length of study. If you have additional questions regarding tuition costs, please contact Faith Academy ONLINE at 1-877-316-6925.
Students may enroll in a maximum of four credits for each session or semester.
Tuition Fees