Lower School courses
The Elementary and Middle school courses offered by Faith Academy ONLINE are listed below for your convenience. Courses are listed by each general subject area and the grade level in which students generally take them. This list of available courses will help plan for your enrolled student's graduation.
Parent Agreement
Elementary-Middle School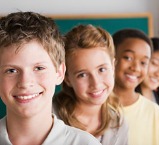 Elementary - Middle School
Faith Academy ONLINE Elementary - Middle School has an open-enrollment policy. Our flexible program accommodates students at any time of the year - enroll when it's convenient for your student. The courses are offererd as the list to the left describes.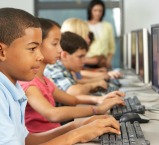 Registration Fees
$150 - Student Registration Fee (New Student) (Lifetime registration - Never billed a registration fee again for any courses at Faith Academy ONLINE.)
Registration notes:
The registration fee is per student and is non-refundable. Full-time students are required to take four core subjects: Language Arts, Math, Science, and Social Studies. Part-time students may register for one to three.
Tuition
Faith Academy ONLINE offers parents and students the convenience of full-time or part-time enrollment. Tuition fees are based upon curriculum of choice and length of study. If you have additional questions regarding tuition costs, please contact Faith Academy ONLINE at 1-877-316-6925.
Tuition Fees