Accreditation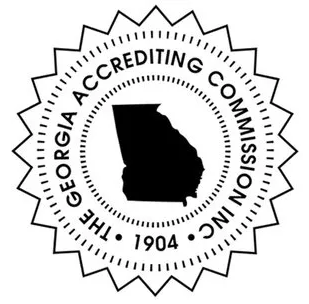 Faith Academy has met the standards and requirements for accreditation by the Georgia Accrediting Commission (GAC). The Georgia Accrediting Commission is approved by the Board of Regents of the University System of Georgia. All graduates from Faith Academy are eligible to apply and be accepted by colleges and universities.
Accreditation is verification by an outside agency that a school is meeting the expectations it has communicated to the public, related to its purpose. Only the educational institution itself can be said to be accredited, not its curriculum or teachers, although these do receive consideration during the accreditation process.
About Faith Academy ONLINE
History of Faith Academy ONLINE
Faith Academy ONLINE is a sister school of Faith Academy. Faith Academy (www.faithaca.org) was established in 1987 with a non-traditional approach for educating and teaching students. Faith Academy has grown to four locations in the Atlanta, Georgia area.

In 2009, Faith Academy ONLINE was introduced creating an environment where students can attend a virtual school, servicing grades 3-12.

In June 2011, the Faith Academy ONLINE achieves accreditation status. Faith Academy ONLINE is accredited by the Georgia Accrediting Commission.

With Faith Academy's proven track record, the ONLINE school has enrolled thousands of students in the United States and overseas. The Academy provides a flexible yet structured program, customized to meet the needs of each student. Our qualified teachers, counselors, and support staff are here to help you succeed in providing a quality education for your student.


Faith Academy ONLINE provides students with options and opportunities to further their education while utilizing the technology the students demand today.

Faith Academy is a non-profit school and we take pride in offering students a safe and affordable ONLINE school environment. Our teachers are all highly qualified teachers within their subject matter, providing the students the best opportunity to excel in their courses. We value every student and provide a personal experience that you deserve.